Power up your swag with Nihon Auctions
By Dash Bones on Feb 01, 2011
Category :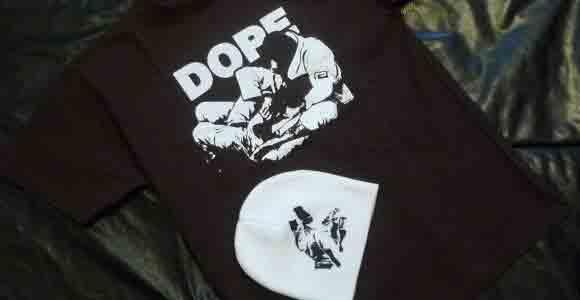 Just got a package from Nihon Auctions. I was able to bid on and win two great items that I had my eye on for a while.
I remember seeing the "DOPE" logo on a hoodie by rvddw a while ago, but by the time I found out about the item, it was no longer in print. Items like this are pressed in a limited run and they sell out fast. I couldn't get it from reversal directly, and without access to Japanese auction services I had no chance to acquire such items without traveling to Japan and searching in person.
I had seen the hat come and go in their online store, and thought I missed my chance at owning one. Luckily I was able to find these out of print items using nihonauctions.com
Even more amazingly, the price was significantly lower than if I was able to buy them direct from reversal in the first place. Reversal t-shirts usually go for $55-$60. My max bid was around half that price.
Reversal beanies usually go for $45. My max bid was less than half that price.
I can't wait to see what else is out there now that I have access to a service like this.
User
Check US Dollar to the Japanese yen exchange rate with this easy tool. This is automatically updated to today's going rate from Yahoo Finance.
Popular Tags